Hi gang!
How was everyone's Valentine's Day? Mine was as low key as I wanted it. The movie we watched was Easy A. We both really liked it. Though it wasn't quite the Valentine's romantic comedy lol!!!
Friday, my work threw me a baby shower! It was a little unexpected... and then thy gave me my car seat!!! Shock. Total and utter shock! They gave me a bunch of other stuff too, onesies, bibs, a photo album, this great diaper pack... It was really nice!! And the number 1 thing that I was worried about not getting I have! Everything else seems so much easier to obtain (yes I am crazy...)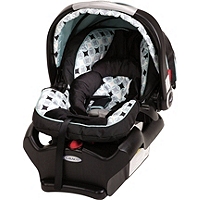 so pretty!!!
I will admit that my last day at work is Thursday and I a cannot wait to get out of there!! Even though I have so much work to do at home,
I am 33 weeks now! I have had a lot of people asking me how I am feeling. And I honestly say I am feeling good! My only real issue is sleeping, between the peeing and the pain in my hips and legs when I turn over in the middle of the night. Otherwise, I don't really feel much pain. Which is nice because on Saturday we leave for DISNEYLAND!!! I cannot wait.
So my question is... I am thinking about getting some sort of pillow to use at night to help with the pain. Any suggestions?I have heard good things about the snoogie pillow.
I am not sure how it would work with the tossing and turning from side to side? I was thinking of something smaller, like a wedge. I'd like to get one and try it before we go. Though it doesn't look like this pillow is travel sized LOL!!!
Any thoughts or opinions would be appreciated :)